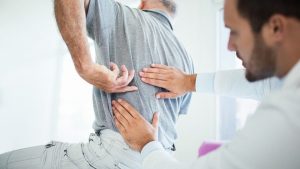 Pain is the most common symptom that patients complain about when they seek medical help.
It is classified into:
Acute pain: it is severe and sudden, that disappear within a short period.
Chronic pain: persistent pain, the cause of the pain is unknown.
Fortunately, there are many treatment options to help with analgesia.
The fastest and most common drug in this case is DICLON-P, which is one of distinctive drugs of IBN HAYYAN PHARMACEUTICALS INDUSTRIES
Packing: 20 sachet.
Composition: 50mg of Diclofenac potassium.
Form: powder for oral solution.
DICLON-P is a non-steroidal anti-inflammatory drug with analgesic, and antipyretic properties.
It has a rapid onset of action which makes it particularly suitable for the treatment of acute painful.
DICLON-P is fully and rapidly absorbed immediately after administration.
INDICATIONS:
1- Inflammation and pain after surgery.
2- Toothache.
3- Painful and\or inflammatory gynaecological conditions.
4- Migraine attacks with or without aura.
5- Painful syndromes of the vertebral column.
6- Non-articular rheumatism.
PREGNANCY( C):
Should be given only if absolutely essential and only at the lowest dose.
LACTATION:
Should be given with caution.
Contraindications:
1- Administration during the third trimester of pregnancy
2- Active gastric and\or duodenal ulcers
3- inflammatory intestinal disease such as crohn's disease or ulcerative colitis
4- children under 14 years
5- severe heart, liver or kidney failure
DOSAGE AND ADMINISTRATION:
Dosage is 2-3 sachets, (100-150mg) daily, Stir to dissolve the contents in a glass of water, then drink.
The solution may remain cloudy but this has no effect on the efficacy.
THIS ARTICLE DOESNOT REPLACE THE MEDICAL VISIT